Charles W. Howard Santa Claus School
Category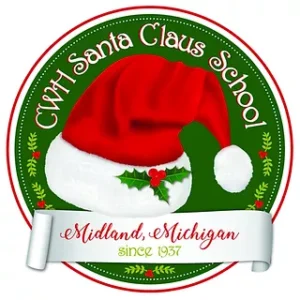 In 1937, Charles W. Howard a farmer in Albion, New York established a Santa school in direct response to his displeasure with seeing other Santas in frayed suits and cheap beards, and a shockingly inadequate knowledge of reindeer. He decided that he could start a school to make a better Santa. The first class consisted of three men, including a welder from New Jersey, his friend, and a neighbor. Charles eventually had a Christmas-themed park, with several barns, a train and some reindeer. Children for miles around would visit, including Tom Valent, who is originally from a town called Salamanca, about an hour's drive from Albion.
"As a little girl I sat on Charles Howard's lap, too," Holly Valent said. "We were from a small town. Every child wanted to go to Christmas Park." From 1948 to 1965, Charles Howard was the featured Santa Claus in the Macy's Thanksgiving Day Parade, perhaps the most visible Santa in the United States.
The school was taken over by Nate Doan in the 1960s, another famous Santa who in 1968 moved the school to Bay City, Michigan. Tom first attend the CWH Santa School in 1975 when expecting his first child.
​Today, the Charles W. Howard Santa Claus School continues running under the direction of Tom and Holly Valent and is carried on in Midland, Michigan with an eager student body of about 300 joyful and jolly new and returning students each year.
Midland, Michigan