How to purchase event tickets
For events like the Annual Wrap-Up Banquet
The following steps will guide you through how to purchase event tickets for events like the Annual Wrap-Up Banquet.
STEP 1 – FIND THE EVENT ON THE EVENTS PAGE ON MAPS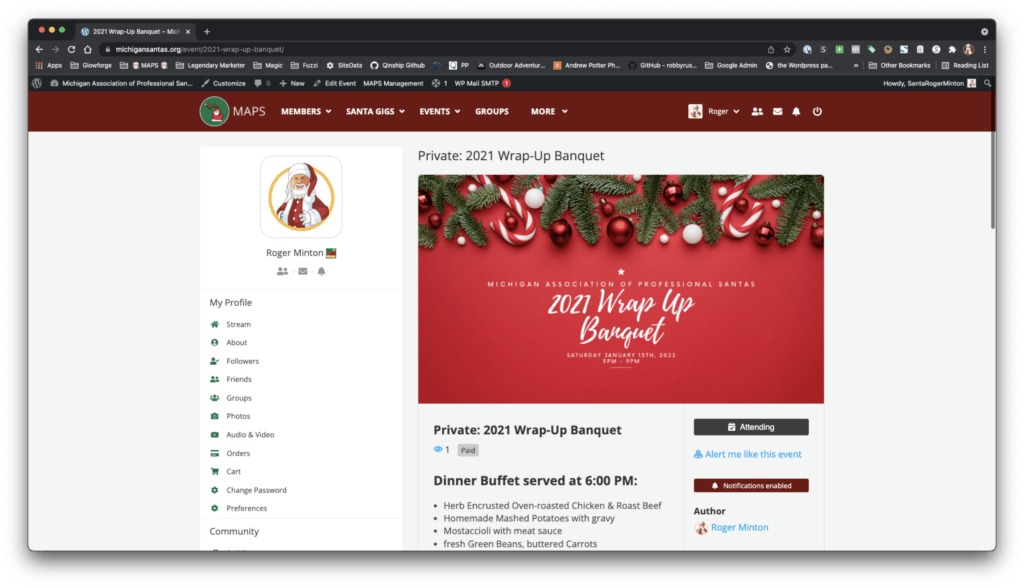 When you are looking for the tickets to purchase, the first step is to look for the event on the MAPS Events page. Click on the event as normal and wait for it to load.
STEP 2 – Find the Event Ticket Information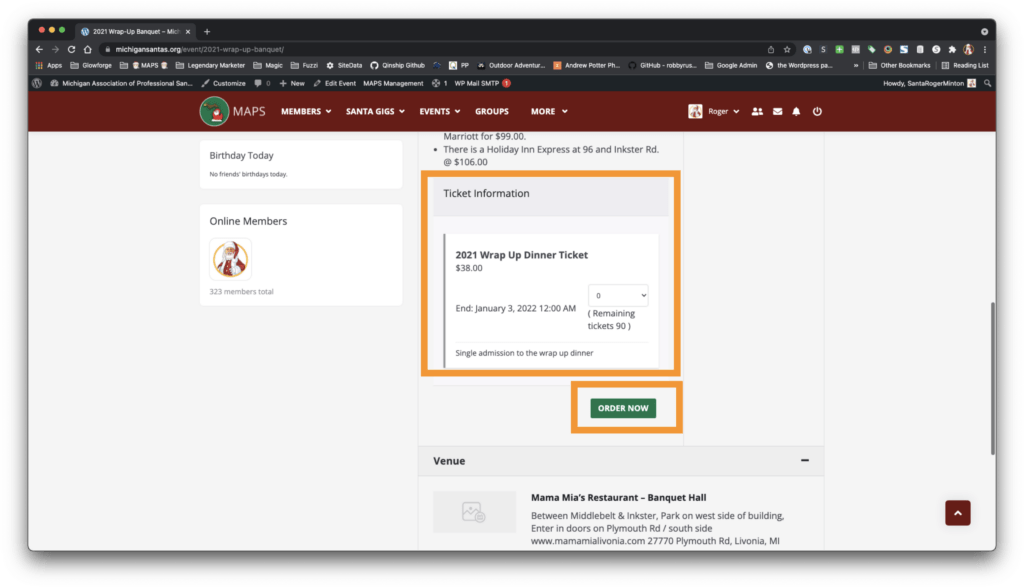 Scroll down the page and find the event ticket information box, this will show you the cost for each ticket to the event.
You can choose how many tickets you order at a time. For EACH Ticket you order, you will need to enter the attendee details later in the process.
For example, couples may purchase both tickets at once to the event.
STEP 2.1 – CLICK ORDER NOW
After you choose your number of tickets, click or tap the green "ORDER NOW" button located below the tickets
STEP 3 – CART REVIEW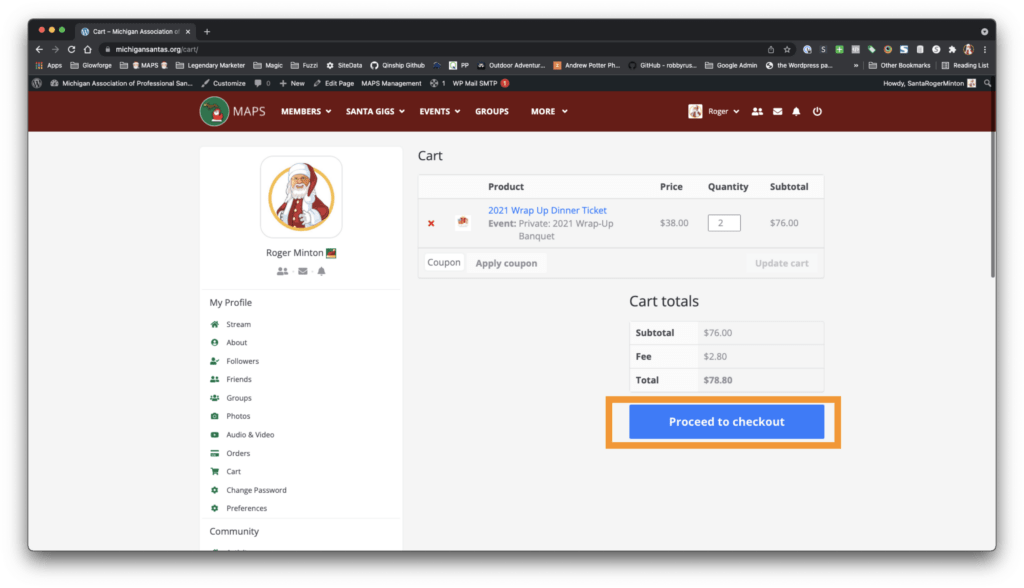 After you click the green ORDER NOW button from the last step, your page will goto your cart for review.
Here you can adjust the quantity of tickets, if needed.
When ready, click the blue "PROCEED TO CHECKOUT" button.
Step 4 – FILL OUT THE BILLING AND ATTENDEE DETAILS
ALL FIELDS WITH AN * ARE REQUIRED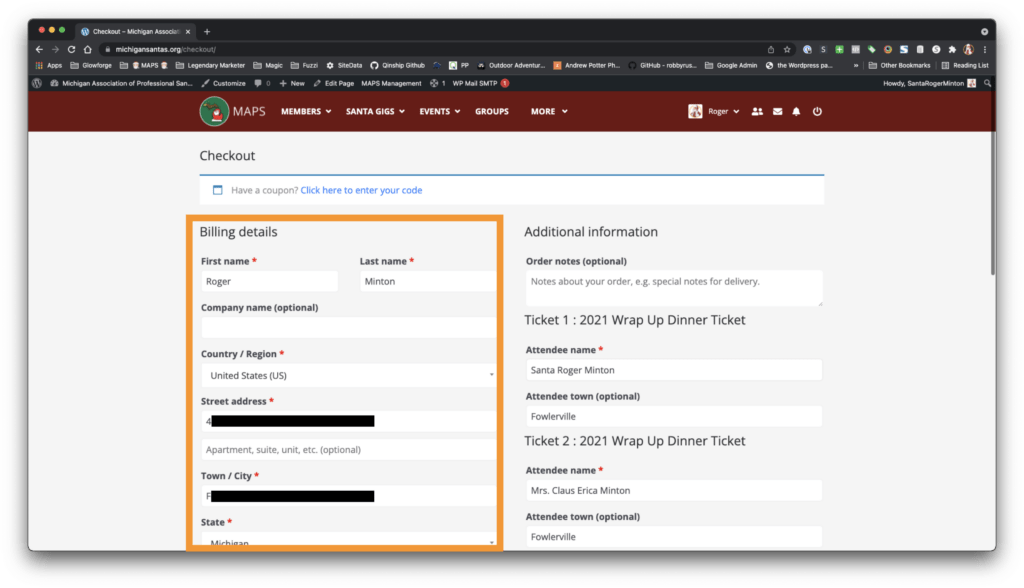 When you get to the checkout, the top/left portion of the order will be your billing details, fill that out.
On the RIGHT/Bottom of the form, you will fill in EACH ATTENDEE'S NAME and TOWN for EACH TICKET you are purchasing.
This information will be used to populate your Name Badges for the event.
EACH ATTENDEE MUST HAVE A UNIQUE EMAIL ADDRESS
The email address is what is used to track the attendee ticket. These emails are not used for any other purpose.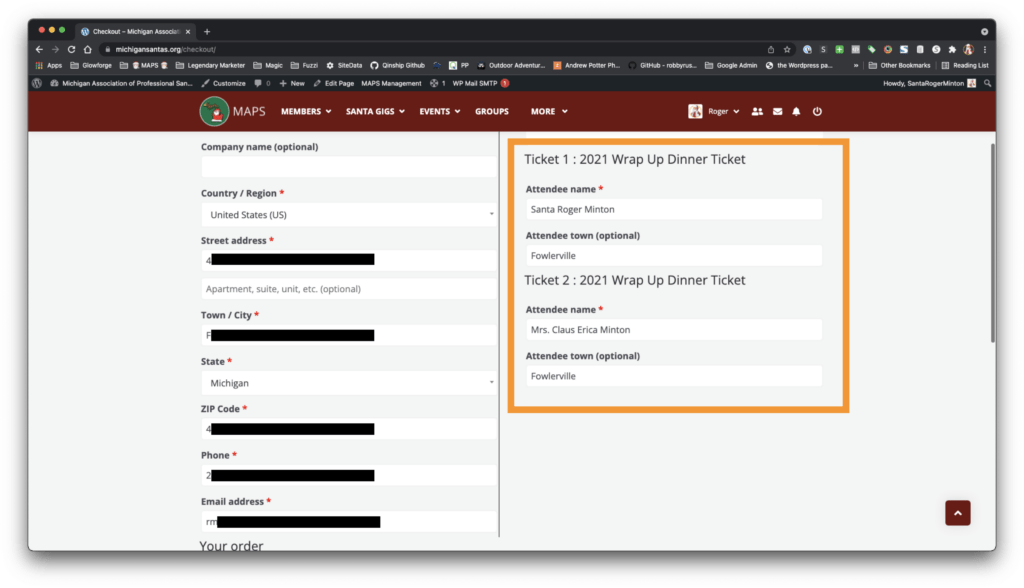 STEP 4.1 – PAYMENT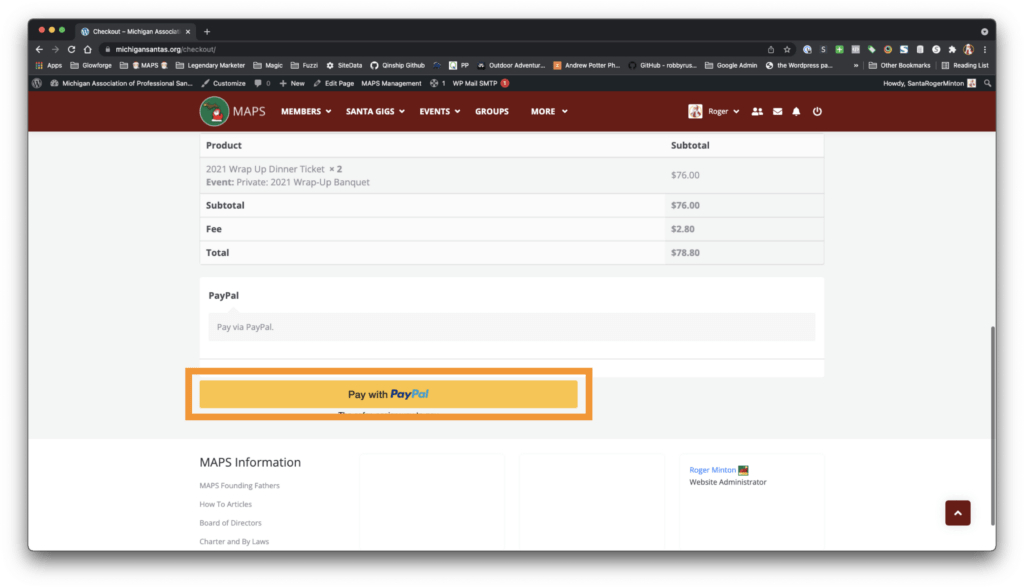 Scroll to the bottom of the page and locate the PAYPAL BUTTON.
CLICK TO PAY – This will POPUP A NEW WINDOW FOR PAYPAL. DO NOT CLOSE THE MAPS WEBPAGE
STEP 5 – PAYPAL PAYMENT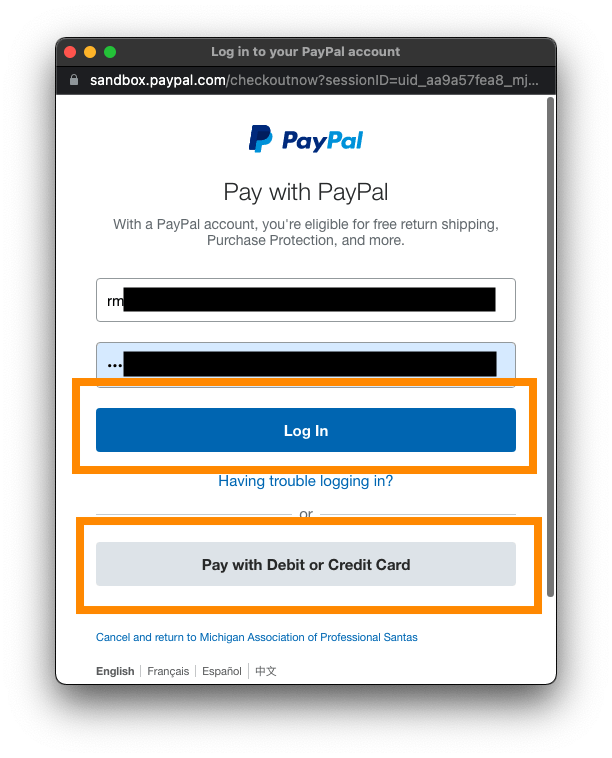 Follow the PayPal window that pop up. You may login to a paypal account OR use a Credit/Debit Card to complete your purchase.
STEP 6 – ORDER COMPLETE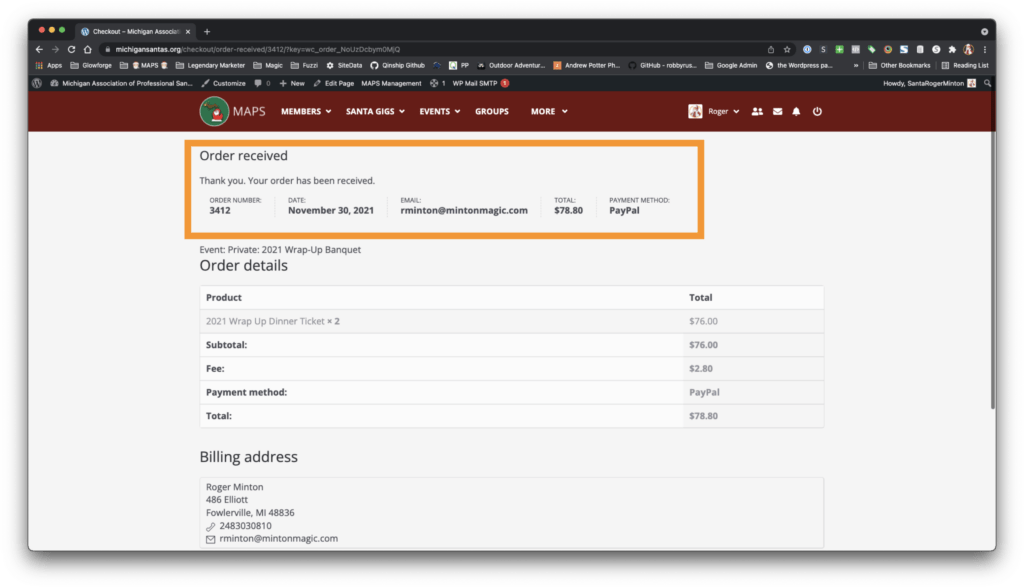 Once PayPal completes the payment, the popup window will close and you will end back up on the MAPS Webpage with your completed order.