To add a new Santa Gig for others to potentially fill, you may follow these instructions.
Step 1 – Locate the "Gigs" link in the top of the website
In the top navigation you will see a link called "Gigs"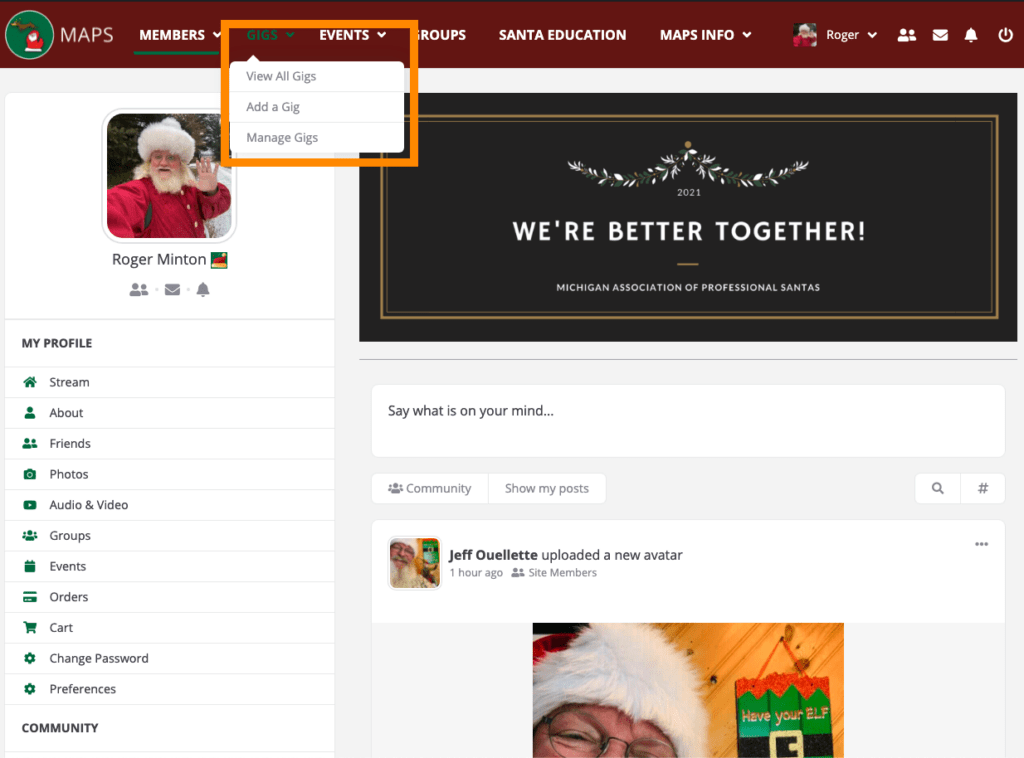 Step 2 – Click on the Link that says "Add a Gig"
When you visit the "Add a Gig" form you will see a set of instructions on how to fill out the form.
Once all information has been filled out, you may click the "PREVIEW" button located at the end of the form, this will allow you to view the Gig information before it is published.
CLICK "PREVIEW" as shown in the image above.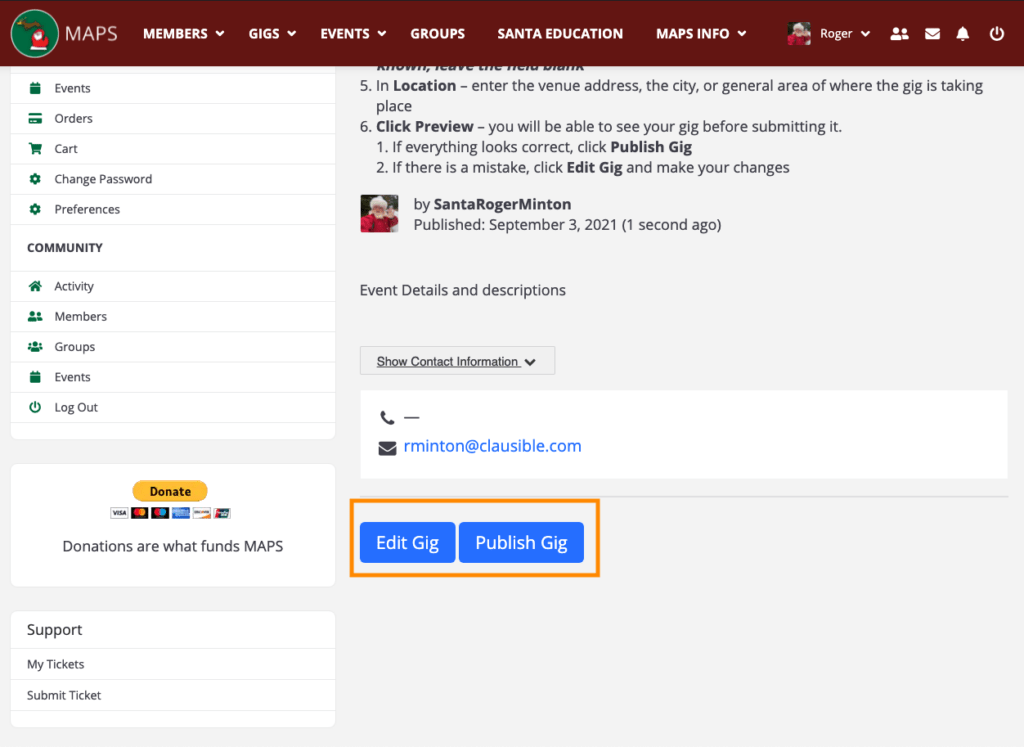 Once you confirm everything looks correct, you may "Publish" the gig by clicking "Publish Gig". If you need to make changes, click "Edit Gig" to go back.